How to Value Your Home During Divorce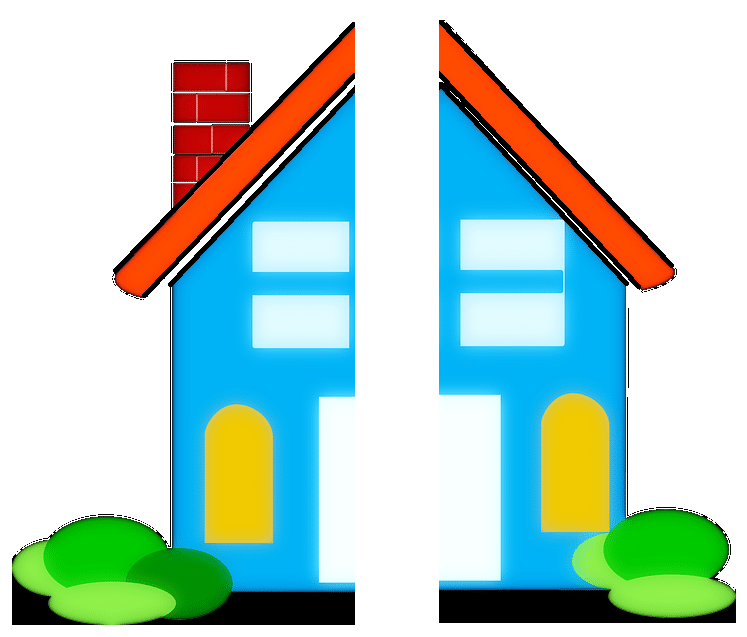 Equity in homes is the largest asset class in most divorces. We help you know how to value your home during divorce, so that everyone feels they are being treated fairly. Or you can sell your home, and pay fees and taxes to find out what's left.
The first step is to understand why you need to net value your home in a divorce. If you have a mortgage, the net value is the market price of the home minus the mortgage balance. Hence, it's important to be informed about the right market value of your home and the mortgage balance.
What is the market value of my home?
It's important to find the right market value of your home or properties that you own. The value depends on several factors like the neighborhood, size and age of home, desirability and condition of home, etc. Here are some quick steps that can give you a good idea of the market price of your home.
Step 1: Online Websites
Zillow.com is the most popular website for finding out the price of your property. Enter your address, zip code or city in the search bar, and you will get a quick "Zestimate" market price of your house. Zillow estimates the market price and is a good starting point based on home facts, location and market conditions. "Zestimate" is not an appraisal though as it does not consider details about the house like condition, improvements, repairs, etc.
Realtor.com also provides estimated market price of the house based on public information about the house like size, tax assessments, and recent sales of comparable homes.
You can do further research in both websites like looking for historic trends, projected prices, recent sales in neighborhood and current homes for sale to get a better understanding of the market and price of your house.
Step 2: Ask a Local Real Estate Agent
Real Estate agents are licensed individuals who understand the local real estate market and help you buy and sell homes. You can find realtors in several ways – referrals from family, friends and neighbors, online sites like zillow and realtor, searching on the Internet, or calling the local Real Estate Association.
Step 3: Hire a Professional Appraiser
You will need to get a house appraiser if you plan on refinancing the home or are unable to agree on the price of your home prior to settlement. Professional appraisers can come up with a more accurate valuation. A professional appraiser will inspect the property and prepare a comprehensive report for their clients (mortgage company and/or you).
You should be able to find local appraisers from online listing like yelp, angelslist, or American Society of Appraisers (appraisers.org). Make sure they are aware of the local real estate market and experts in appraising residential properties. Before hiring the appraiser, verify the appraisers credentials at California Bureau of Real Estate Appraisers (http://brea.ca.gov), Online Services and "Search for an Appraiser".
SquareFairy
SquareFairy's SplitFairy calculator helps divide all your assets for you by performing all the above steps. You can create an online list of all your assets and debts, provide value to each of the assets, assign the asset to either spouse, sell or let SplitFairy decide, and use SplitFairy's intelligent balancing software that maximizes what you end up with by minimizing fees and taxes that result from selling assets.
See other articles on dividing assets in divorce.