SplitFairy Could Have Saved Couple Over $200 Million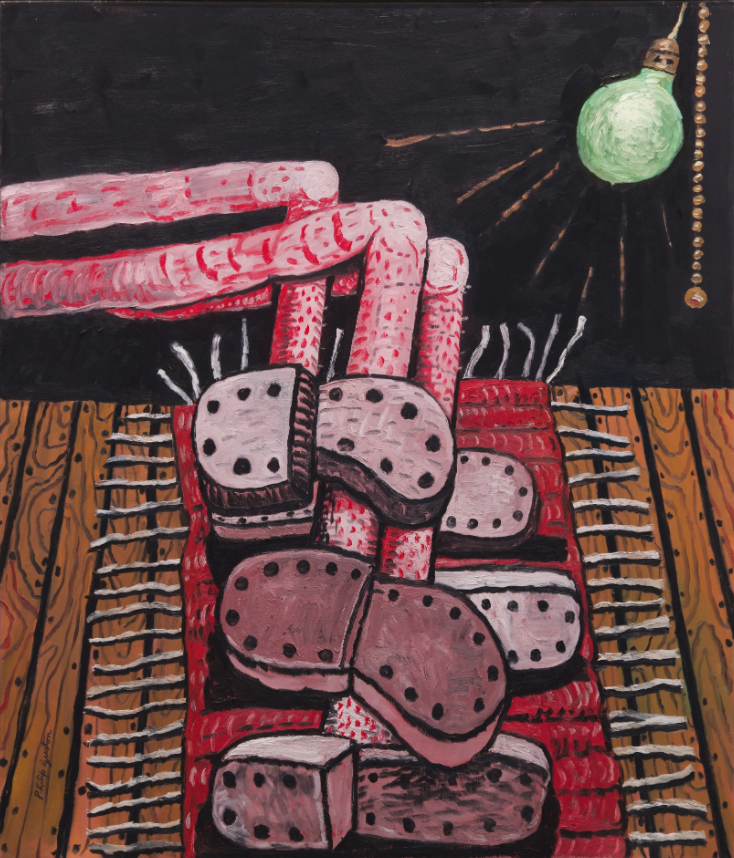 SquareFairy was founded with the mission of helping struggling couples move forward, either by finding help to keep their marriage together, or by helping them collaboratively dissolve their marriage. We were sad to see that Harry and Linda Macklowe were ending their nearly 60-year marriage.
We were also sad to see that they could not come to an agreement about how to split up their collection of art, and decided the only way to do it was to sell it off, and divide the proceeds. This is often the case when couples want to argue rather than cooperate to move forward.
Based on the recent New York Times article, "Blue-Chip Art From Bitter Macklowe Divorce Brings $676 Million at Sotheby's," I proceeded to the Sotheby's site about this sale. They listed the estimated and actual sales prices of 35 works of art.
Although we currently don't support New York state for preparing divorce papers, our SplitFairy tool allows couples from anywhere to enter their property and debts, and develop scenarios of how to divide them up. New York is an equitable distribution state, so we tried to see what was possible.
SplitFairy Waves its Magic Wand
It took the SplitFairy 15 seconds to propose a solution, which gave 18 paintings to one person, and 17 to the other, not taking into account what each person might have wanted. It found a split that gave each an equal share of the collection's value.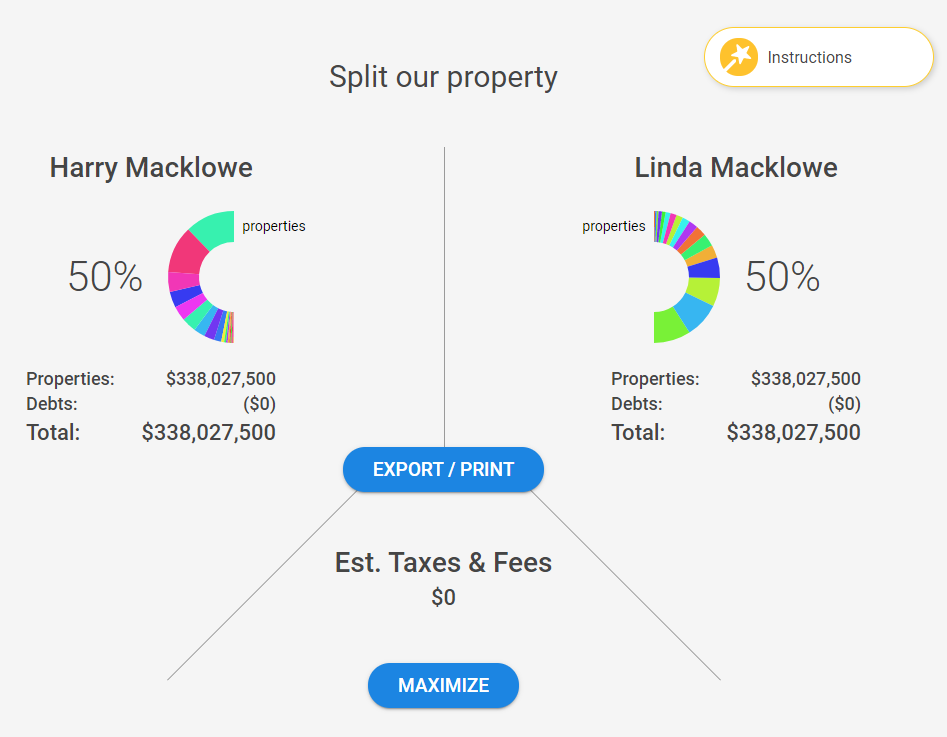 SplitFairy allows you to agree to the some or all of the decisions, or to alter them, and try again. You can see a few of the decisions shown in the tool here.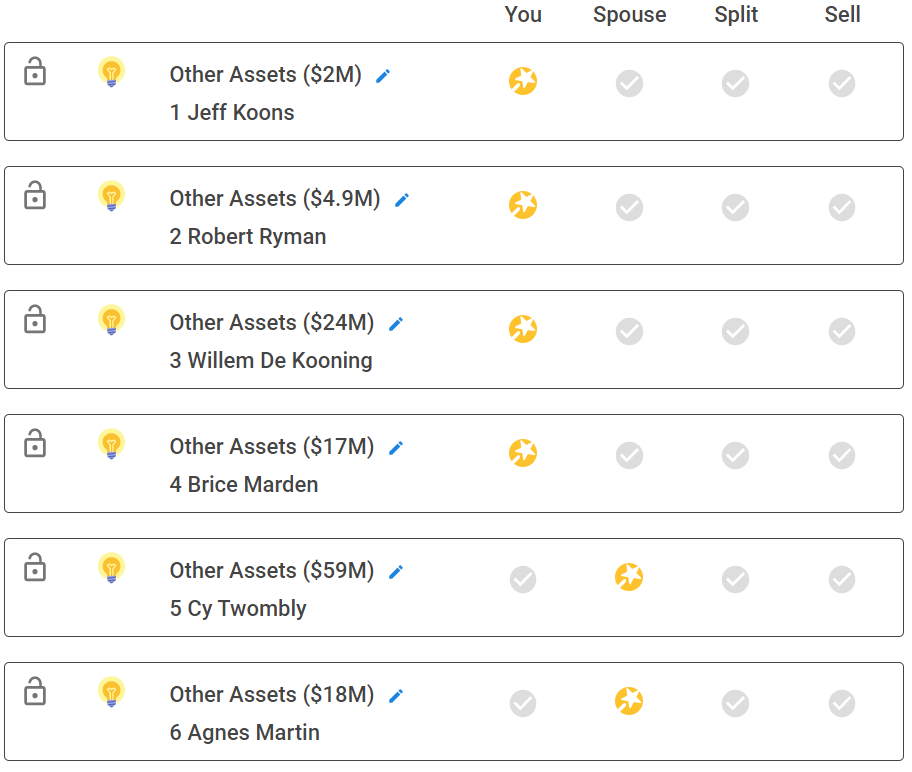 However, the couple did not come to use our site. And that will likely cost them dearly. Taking into account the typical Sotheby's seller's fee, and taxes on capital gains in New York City, New York state, and the Federal Government, the couple will lose over $200 Million in value, when they could have simply and easily found a division that was equitable.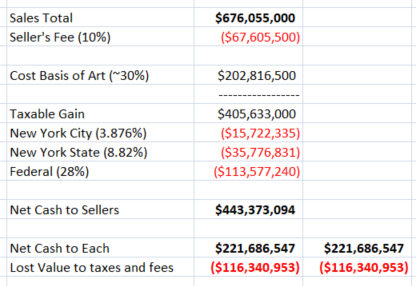 We really want couples to rediscover the joy of life, and have to wonder if the Macklowes would have been happier with their beloved art collection. We know the recipients of the $200 Million in taxes and fees will be happy.
Moving Forward
You might not have an art collection worth over $600 Million, but you do have things you cherish. We want to help you save those items, and move forward in your life.
If you live in California, and have decided your marriage cannot be saved, you can prepare your divorce papers, for free, at SquareFairy.com.
SplitFairy Proposal
If you are wondering, here's how the non-biased SplitFairy decided to assign the properties.